August 8, 2023
wellspring new orleans 1
No
The Wellspring New Orleans Pilot Program was a success. Pilot program participants were treated to an oasis of calm in New Orleans where they could relax, focus, and learn through wellness education and fun activities. Meals and beverages were in healthy supply, and a midnight bike ride on the streets of New Orleans was a party on wheels.
With the success of this pilot program, a huge thank you should be given to all participants, donors, supporters, and partners! The USBG Foundation Staff is already planning on expanding the program in 2024. Lessons were learned, as with all good pilot programs, and steps are being taken to enhance the experience for participants next year!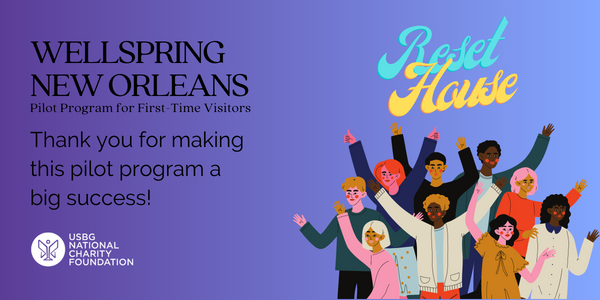 wellspring new orleans 2
No
To stay up to date on the Wellspring program, please visit www.usbgfoundation.org/wellpsring.
About the Wellspring Program at the USBG Foundation
The Wellspring Program is an exceptional educational program that allows beverage industry professionals to experience the alcoholic beverage production history and culture of different nations. Coupled with the beverage-focused education they receive during the program events, participants also learn about and participate in cultural and charitable activities that further introduce them to the local communities and people.