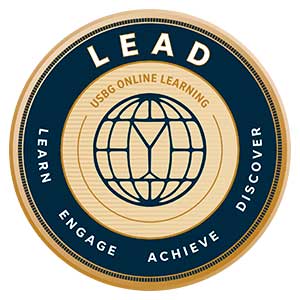 The USBG is excited to announce the launch of USBG LEAD Online Learning!
Learn – Engage – Achieve – Discover
Welcome to USBG LEAD Online Learning!
The United States Bartenders' Guild (USBG) is thrilled to introduce USBG LEAD Online Learning, our latest initiative designed to empower and educate members from all corners of the industry. With USBG LEAD, our aim is to foster an environment where bartenders and hospitality professionals can come together to Learn, Engage, Achieve, and Discover.
About USBG LEAD: USBG LEAD Online Learning is a pioneering educational program that unites various online educational seminars, including the widely renowned quarterly "EdCom Presents" Online Seminar Series and the National Charity Foundation's online seminars. By bringing these educational opportunities under a single umbrella, we are committed to enhancing the educational experience for our members in numerous ways.
No
What USBG LEAD Offers:
Comprehensive Learning: Our program offers a diverse range of educational content, spanning from cocktail techniques and mixology to responsible service and leadership skills. USBG LEAD is your one-stop destination to stay at the forefront of industry knowledge.

Community Engagement: We understand the importance of networking and learning from your peers. USBG LEAD encourages interaction and engagement among members, fostering a supportive community where knowledge is shared and connections are made.

Professional Achievement: USBG LEAD empowers you to take charge of your professional growth. Whether you're looking to earn certifications, gain new skills, or advance your career, our program provides the resources and support you need.

Exciting Discoveries: Explore the latest trends, innovations, and insights in the world of bartending and hospitality. USBG LEAD will keep you informed about emerging opportunities and help you adapt to the changing landscape of our industry.
Why USBG LEAD Matters:
Bringing all educational seminars under one program accomplishes several important objectives:
Enhanced Review and Analysis: USBG LEAD allows us to review and analyze a broader set of metrics, enabling us to continuously improve our educational offerings based on real-time feedback.

Relevance and Inclusivity: We are committed to ensuring that our program offerings are relevant, inclusive, and tailored to the needs of a broader scope of members, irrespective of their level of experience in the industry.
Bottom Text
No
Join the Conversation: We invite you to become part of the #usbglead community. Stay connected, share your insights, and grow alongside the best and brightest in the world of bartending and hospitality.
Embark on your journey of professional growth and discovery with USBG LEAD Online Learning. The future of your career is just a click away.
Get started today and experience the USBG LEAD difference!